Gay Byrne says he is never made feel like an outsider at his Co Donegal retreat – despite being from Dublin.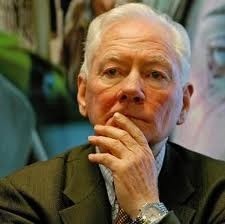 The former Late Late Show presenter has been a visitor to the town of Dungloe having bought a house there with wife Kathleen Watkins four decades ago.
"We bought a little house in Donegal more than 40 years ago, and it has been a haven of rest and tranquility from a busy life ever since.
"Our family will always be run-ins, even after all that time, but we're never made to feel that we are, and it has been always the warm welcome and kind generosity of the Donegal people that has made every visit a joy for us, just as if we were of their stock.
"And it is the kind and welcoming friends in Donegal who have made us feel at home through the years," he said.
Byrne has been made an ambassador for Donegal during the year of The Gathering.
He says he will try his hardest to tell people why they should come home to Donegal or visit there this year.
"You've heard all about the beauty of the county, so I don't need to repeat that, but you'd be doing yourself a kindness to make The Year of the Gathering the year that you come and sample the joys of Donegal. I doubt that you'll ever regret it," he said.
Tags: