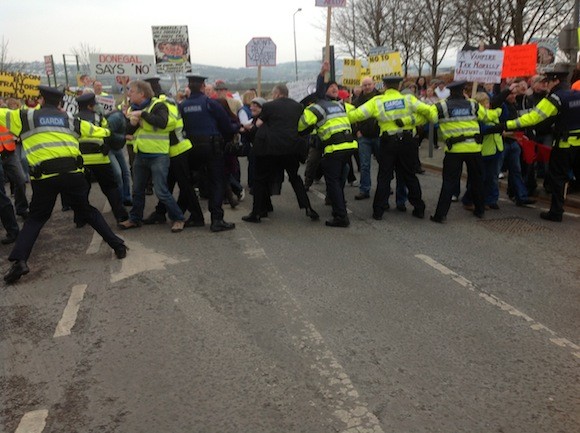 The Mayor of Donegal has slammed the "militant protests" undertaken by campaigners which he said was bringing shame and negative publicity to the county.
Cllr Frank McBrearty was speaking after protesters broke through Garda barriers and banged on Taoiseach Enda Kenny's car during an official visit to Letterkenny yesterday.
The Labour Party politician said everyone had a right to carry out a dignified and controlled protest.
But he said the scenes outside Letterkenny Institute of Technology during the meeting of the British Irish Parliamentary Assembly were wrong.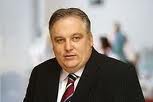 "I believe people should protest if they feel the need to but this was just wrong.
"These protests are militant and they are sending out the wrong message to the world.
"If a company was thinking of investing in Donegal and they witnessed these scenes or read about them, they would just be totally turned off.
"If this was a Fianna Fail Taoiseach or a Sinn Fein Taoiseach, I would say the same. We cannot carry on like this.
"There was no need to break through Garda lines or shout abuse.
"People can make their point through peaceful protest but these are not peaceful protests.
"Our biggest ally is the UK where we export a considerable amount of goods to. Can you imagine what the UK politicians at the Assembly meeting thought of al this," he said.
Cllr McBrearty said he was particularly disappointed with Independent TD Thomas Pringle and his decision to take part in the protest.
"Thomas Pringle should have been inside the Assembly looking at ways of bettering relationships and looking for solutions.
"He should not have been outside with protesters who were taking part in this kind of behaviour.
"He was elected to represent the people, not to side with a small number of protesters who don't know how to make their points within the law," he said.
Tags: