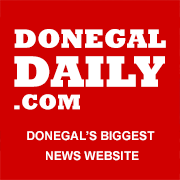 Sinn Fein Finance Spokesperson Pearse Doherty TD, responding to the government's proposals on dealing with the mortgage crisis today, said they fall far short of an effective solution to the crisis.
Doherty said leaving the power in the hands of the same banks who have allowed this crisis to escalate for the last five years will offer little comfort to people in mortgage distress.
Deputy Doherty said: "I have a number of concerns about the government's proposals today and the proposed changes to the banks' Code of Conduct on Mortgage Arrears (CCMA).
"Firstly, this continues to leave the power of final say on mortgage restructuring in the hands of the same banks who have allowed this crisis to escalate over the last five years. This will offer little comfort to the 185,000 households in mortgage distress. While there was talk today of write-down it is not set out in the actual policy document as a solution.
"Secondly, while setting targets on how the banks should deal with mortgage distress cases the Government has put residential mortgages and buy-to-let in the same category. Mortgages on family homes and buy-to-let mortgages must be separated and the targets for them must be different.
"Thirdly, the government is now allowing the banks to repossess family homes. It's clear from listening to Matthew Elderfield's statement today that if the bank considers it more beneficial to sell a house at a current value than restructure a loan, it will turn to repossessions. When this is read in conjunction with the proposed changes to the CCMA, we can see the banks may also be allowed to repossess after 30 days, with the 12 month moratorium being lifted.
"Finally, I am concerned that the banks are being given a suite of new measures under a revised CCMA to move borrowers from tracker mortgages if they are offered restructuring; and to lift the three successful contact attempts block, which will mean banks contacting mortgages distress householders as often as they like.
"What we needed today was the announcement of an independent statutory body which would have the power to arbitrate on banks decisions and force restructuring, including write-down, shared equity and other measures. The banks have shown themselves incapable and unwilling to deal with this issue, and giving them more powers to come down hard on those in real, genuine distress, is not a solution."