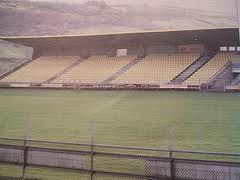 DETAILS have been released of the finals of the GAA For All primary schools finals on Wednesday next.
In a message to the schools, Odhran Doherty writes:
On behalf of everyone involved the GAA for All PEACE III Project I want to thank you sincerely for taking part in the Schools league for the past four weeks, without your help and cooperation it would be impossible to run such a huge event. I hope that you and all the children enjoyed the games and used the league as an opportunity to meet new friends and colleagues from the other schools. It is important to remember that the idea of this league was to celebrate the lives of two great local women from the Letterkenny area, Elaine Winston Friel and Susan Carr who spent their lives promoting the values and benefits of participating in sport and having an active lifestyle. I hope that our coaching programme in your school and your participation in the schools league has provided your children with a platform to take part in Sport and Physical Activity. I hope you all enjoy the day and good luck to your teams!
Yours in Sport,
Odhran Doherty
BOYS: Elaine Winston Friel Memorial Cup Final (12:20 PM)                                                                                                                   
Termon V Lurgybrack
GIRLS: Susan Carr Memorial Cup Final (11:30 AM)
Gaelscoil Adhamhnain V Scoil Mhuire Gan Smal
BOYS: GAA for All Cup Final       (12:20 PM)                                                                                                                                                          
Scoil Colmcille v Gaelscoil
GIRLS: GAA for All Cup Final (11:30 AM)                                                                                                                                                                          
Lurgybrack v Termon
BOYS: GAA for All Shield Final (12:20PM)                                                                                                                                        
Woodlands v Kilmacrennan
GIRLS: GAA for All Shield Final (11:30 AM)
Illistrin v Woodlands
BOYS: GAA for All Plate Final    Play-Off (10:45 AM)                                                                                                                     
Illistrin v Glenswilly
GIRLS GAA for All Plate Final Play-Off (10:45 AM)
Ballyraine v Glenswilly                                                                                                                                                                  

BOYS: Final       (12:20PM)                                                                                                                                                                             
Ballyraine/Glenswilly or Illistrin
GIRLS Final (11:30 AM)
Ballyraine/Glenswilly or Kilmacrennan
PLEASE NOTE;
The playoff match for both the boys and girls GAA for ALL Plate Final will take place at 10:45 am. All the girls final will be played at 11:30 am while all the boy's finals will be played at 12:20 pm. Presentations of medals to all participants in the league as well as the cups to the winners of the finals for both boys and girls will be presented at 1:00 pm by representatives from the Friel, Winston, Carr and Mc Granaghan families as well as local representatives.
RULES
–        30 minutes per game, 15 minutes per half. 2 minute turn around at half time.
–        11 a side per team, no limit to substitutions, run on and off.
–        Maximum two touch before releasing the ball, e.g. solo & bounce or two solos.
–        Kick outs 10 metres from goals from hands
–        45's from the ground or hands 25 metres from the goals
–        1 point is awarded for a point and 3 points for a goal
–        ALL PLAYERS MUST WEAR A MOUTHGUARD WHILE PLAYING
–        All players and coaches must line up and shake hands at the end of each game
Tags: