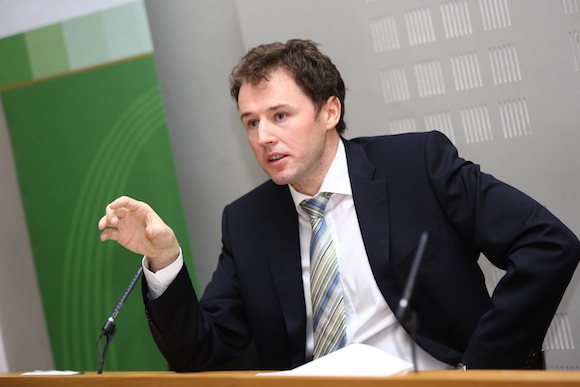 Donegal Deputy Charlie McConalogue has called on the Government to explain why it is forcing property taxes on homeowners in at least 62 unfinished estates across Co Donegal.
Homeowners in these 62 estates were exempt from the household charge last year, but the Government has now said they are eligible to pay property taxes.
A remaining 48 Donegal estates will still be exempt.
Deputy McConalogue said: "It was only right that all of these unfinished estates in Donegal were exempt from the household charge last year. Many of the residents are young families who paid way over the odds for what is now a seriously devalued home.
"They are deep in negative equity, struggling to pay their mortgages and living in unfinished surroundings with no end in sight. And now Fine Gael and Labour plan to hit them with new taxes on their homes.
"The Government has tried to justify this by claiming that many of these unfinished estates have miraculously been completed and fixed over the past year. This will come as a surprise to the people living in them – ordinary families who were abandoned by developers and are stuck without the amenities and services they paid for. By very virtue of the fact that these estates are unfinished, the residents are victims of the property and banking collapse. They do not need to be punished more for this.
"This latest twist in what was already a deeply unfair plan is causing great distress and confusion in these estates in Donegal and in hundreds of others across the country. These people have a right to an explanation," said Deputy McConalogue.
Fianna Fáil has called on Minister Hogan to immediately answer the following questions:
– What estates that were classed as unfinished last year are now classed as complete?
– What criteria are being applied to qualify an estate as finished?
– Have these estates been finished to the standards that the local authority would apply?
– What criteria were used to qualify some homes in the same estate for an exemption while others are still liable for the tax?
Tags: