A 29 year old Letterkenny woman has appeared in court on a litany of shoplifting offences.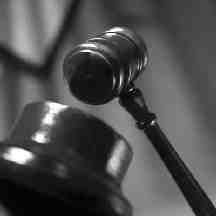 Julie Stokes was caught on CCTV stealing a number of items including alcohol form Kelly's Centra at Mountaintop, perfume from Magee's Chemist and clothing from Dunnes Stores.
The court heard that Ms Stokes had 19 previous charges for theft.
Solicitor Patsy Gallagher told Letterkenny District Court that Ms Stokes is well known to all Gardai in the area.
Mr Gallagher added that Ms Stokes was currently in jail and was battling to beat her alcohol addictions.
The court also heard that four of the alleged theft offences were committed while Stokes was on temporary release.
Solicitor Patsy Gallagher revealed that Ms Stokes had been accepted onto an addictions course which started in June and asked Judge Kelly to give Ms Stokes a chance to attend the course.
Judge Kelly said his hands were tied but adjourned the case until May 27th.
Tags: