Donegal is to escape the worst of Ireland's freezing conditions.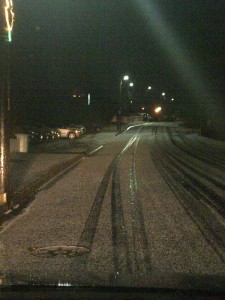 Although there have been some flurries of light snow across the county earlier, we will escape the worst according to Met Eireann.
Up to 6cms of snow is forecast to fall across the east coast tonight including counties Dublin, Meath and Kildare.
However the forecast for Donegal up until this weekend continues to be freezing conditions but very little snow.
Temperatures are set to continue to plunge below freezing overnight.
The daytime temperatures across the county are not expected to get above a chilly 3 degrees.
Coal and oil distributors have reported an increase in sales despite the time of year because of the plunge in temperatures.
People have been asked to call in on elderly neighbours to ensure that they have adequate supplies and heat during this cold snap.
Tags: