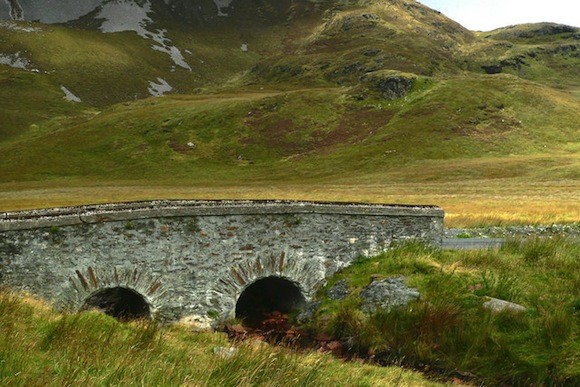 On this May bank holiday weekend (3 – 5 May 2013) a weekend of activities to celebrate the 21st walk from Gaoth Dobhair across Taobh a'Leithead to Gort a'Choirce and on to Falcarrach takes place – Siúloid Tulach a'Beaglaoich – to the historical burial graveyard & 13th century church walls at Baile an Teampall outside Falcarragh.
This is the first of 4 Gathering Events in Falcarragh this year.
Estimated distance 15 miles.
As it is the 21st walk (having started in 1992 but having had to cancel the walk in 2001 due to the Foot & Mouth outbreak) and also as this is the Gathering year it was decided to extend to a weekend event.
'Gaoth Dobhair was, until 1834 part of the Tullaghbegley parish. As a result the graveyard in Baile an Teampall served that area also. The remains were carried by four teams of four men over Taobh a'Leithead, through Caoldroim to the Glenea river, through Caiseal gap, across the Tullaghbegley river and to the graveyard'.
As a commemoration of our heritage & history the weekend 3 – 5 May will include a talk/presentation on the historical background of Tullaghbegley graveyard as the then burial place for the Rosses, Gaoth Dobhair and Cloughaneely communities. A walk on the old Railway line and Muckish mountain on the Saturday and the now annual Tullaghbegley mountain walk on Sunday are among the events taking place.
Back in the early 90's three young women from coiste Glór na nGael had among its heritage plans and actions the cleaning, restoration and documentation of the history of Tullaghabegley graveyard. The restoration works commenced in February 1992 as did the first commentorative walk on the 16 February. Little did the coiste Glór na nGael members Maire Nic Suibhne, Maire Nic Gairbhe, Mairín Ní Dubhchoin think that the walk would become an annual event and see this years walk come of age with the 21st siúloid.
Cumann Staire Cloich Cheann Fhaola, the organisers of the heritage weekend, extend an invitation to all past walkers & groups to join with current walkers and visitors to take part in the weekend of commemoration.
Clár don Deireadh Seachtaine / Weekend Programme
Dé hAoine / Friday 3/5/2013 – An tSeanbheairic
6.00 i.n. Turas stairiúil / Visit local Historical Sites Lainseáil Learscáil Stairiúil a dhearaigh Páistí Scoil Fhionáin Launch of Historical Map designed by Scoil Fhionáin pupils
7.30 i.n. Taispeántas de Ghriangrafanna " Siúlóid Thulach Beaglaigh Thar na mBlianta" Exhibition of Photographs of previous walks
Píosa Físe / Video of previous walks
Oscailt Oifigiúil / Official Opening
Léacht Stairiúil / History of Tullaghobegley le Seán Ó Connacháin
Seisiún Ceoil / Music Session
Dé Sathairn / Saturday 4/5/2013 – An tSeanbheairic
12.00 Siúlóidí Treoraithe ag fágail ón tSeanbheairic Guided Walks leaving from An tSeanbheairic
Bealach an Bhóthair Iarainn / Old Railway Walk (Moderate walk)
An Mhucais / Muckish Mountain (Challenging Walk)
• Bring rainproof clothing, water and lunch
• Proper footwear must be worn
7.30 Toraíocht Taisce Stairiúil / Historical Treasure Hunt leaving from Shamrock Lodge
10.00 Ceol sna Tithe Tabhairne / Music
Dé Dómhnaigh / Sunday 5/5/2013 – Loistín na Seanróige
12.00 nóin Bus ag fágail ón Fhálcarrach
12.30 i.n. An 21ú Siúlóid – Turas an tSleibhe / Mountain Walk
6.00 p.m Suipéar sa tSeamrock do na siúloirí / Walkers stew
10.00i.n. Céilí / Ceol sna Tithe Tabhairne
Eolas: www.anfalcarrachlecheile.com
www.thedonegalgathering.com
suibhnem@eircom.net
087 9238132 nó 074 9135300 nó 074 9162787
Oifig Eolais: An tSeanbheairic 074 9180655.
Tags: