Sinn Fein county councillor Cora Harvey has told the Government to "cut out the nonsense" when it comes to struggling families.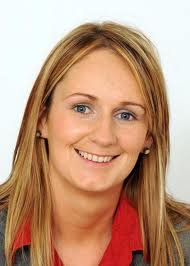 The Ballybofey-based councillor was commenting on the decision to cut Exceptional Needs Payments for struggling families.
She criticised the decision to abolish the provision of exceptional needs payments on the eve of children making communion and confirmation and states there could have been another way.
"Again this is another example of the Government saving a quick buck at the expense of our children and an example of budget cuts coming in through the back door 5 months after the budget was announced.
"Whilst I don't condone lavish expenditure for these celebrations I feel there needs to more of a societal change in the interest of equality and for the Sacraments themselves prior to decisions such as this. Religious Sacraments and how we celebrate them are not knew, and they are important, the Government had plenty of time to plan for saving the approx 1.5 million. (which this grant cost last year)
"For families the reality will be a case of "all dressed up and no were to go" as many children return to cold houses and beans on toast, because there is such pressure to keep up appearances and parents don't want their children stigmatised," she said.
She said she accepted children want to be the same as their peers and parents will do everything to ensure their child does not look out of place.
But the reality is that families cannot afford these lavish celebrations whether one was entitled to the grant or not because even those who are not entitled to the grant are struggling when you look at the mortgage arrears and rate of unemployment there are a lot more families out there who find this time of year a burden than those 12,500 who availed last year of the grant, she said.
"I feel schools should be recommended from the Department to encourage children to receive the sacrament in their School Uniforms and then what they do after that is up to the individual families. Or if tradition is important and the white dress ritual is desired then simplicity and creativity should be encouraged – schools / communities could be helped to supply dresses and returned each year and a minimal laundry fee.
"What I am saying is, things are changing, our economy has changed and so to should our practice and traditions. According to a survey carried out by EBS parents expect to spend an average of €573.00 on First Communions this year, that is ridiculous and we cant afford that, the nonsence needs to be cut before the Grant.
"This cut will make a difference in children and that is not fair – more engagement with schools and parishes around the planning of the religious ceremonies should have been encouraged and a lead in time allowed then abolish the grant if need be, but in the meantime if the Government are hell bent on saving the 1.5 million then take a proposal from the Sinn Fein Budget Measures – which will not target the poor."
Tags: