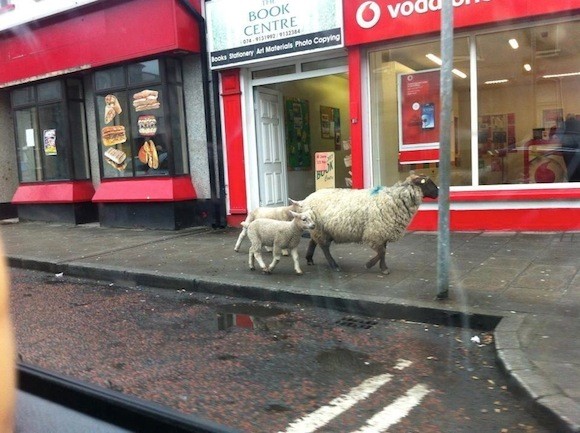 IT was a sight to behold in the town where Ireland's latest lotto millionaires live.
A ewe and two lambs going for a dander through Ballybofey yesterday evening – or as one wag said on the Donegal Waterbus facebook page…it could be ewe!
Olivia Magee reckoned they were heading for the Vodafone shop to top up on some RAM!
This however was not a strange sight for one commentator.
"I did once pass a man who was walking his goat on lead in Stranorlar," said Audrey Gallagher.
Tags: