A lotto player drove for more than two hours hoping to cash in on some lotto fever – and her risk paid off.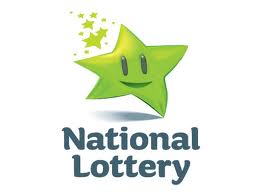 Margaret O'Donnell was so taken by the luck of Ballybofey's €5 million lotto-selling Coscutter shop that she decided to do her lotto there.
She drove from her home in Kilcar to the Costcutters Supermarket – 65kms away.
And Margaret's gamble has paid off after she was picked to play on this Thursday's TeleBingo Risk Player where she has a chance to scoop €10,000.
Margaret said she was over the moon at winning the chance to win some cash.
"It certainly seems like a lucky shop. It's not €5 million but I certainly won't turn down the chance to win some cash," she said.
The owner of the lucky Costcutters Supermarket, Michael Doherty, said he was delighted by his second slice of luck since the big lotto win on April 7th last.
"She is from Kilcar and after reading about the winning ticket that was sold in this shop, she felt it was a good omen for her and decided to travel a considerable distance to buy her Telly Bingo ticket."
"It just goes to show you how superstitious some people can be, but it has paid off for this woman.
"We're delighted for her and anyone that is feeling lucky will have to buy their Lotto tickets in Costcutter in Ballybofey from now on. They say things come in threes so hopefully we'll have another winner soon," he said.
Tags: