Last Sunday saw some stormy weather for the Otway Cup, tricky conditions for a stroke competition.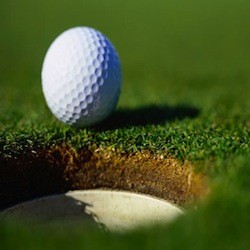 Martin O'Reilly showed some experience over the last few holes to avoid disaster, and clinch his second victory of the season, with a net score of 62. Paddy Lynch also managed to keep mistakes to a minimum and claim second spot with a net 65, SS was 63.
Next Sunday we have a break from members competition when the clubs Jimmy Bruen team heads to Northwest GC to represent Otway and attempt qualification to the matchplay rounds.
The following Saturday, May 11th, the club hosts the annual Otway 100, an open classic competition, so gather up your teams and get your entry in to Patricia at 087 2314332, as places for this popular day out are running out fast.
Tags: