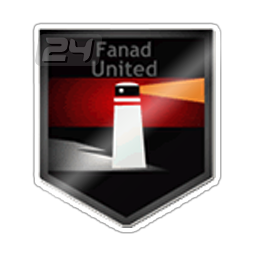 Knockalla Caravans Cup Quarter-Final
Fanad United 2 Letterkenny Rovers 0
Playing with a strong wind at their backs Letterkenny came out of the traps the best but were unable to find a way past the Fanad rearguard.
The first half was a battle with very few clear cut chances for either side the best of which fell to Steve Okakpu for Letterkenny but when faced one on one with the Fanad keeper he shot wide.
Half time arrived with neither side having scored. Fanad were really up for this cup game and really took the game to their much older opposition but in the end youth was to prove the winners.
Fanad and in particular their front two continuously caused problems and it was they who combined to score the opener when Shane Buchanan crossed delightfully for the free Conor Matheson to score.
Fanad didn't sit back after this and soon found themselves two up when Kevin Murray scored a 40 yard free kick which deceived the Letterkenny keeper.
Buchanan continuously caused problems to the Letterkenny team and although Letterkenny pushed hard late on through efforts from Keith Malseed and Davitt Walsh neither troubled the Fanad keeper.
Fanad held on to win 2-0.
Chris Malseed an Jonathan Minnock best for the visitors with an outstanding team performance from the home side with Paddy Mc Grenaghan again running the show but man of the match must go to Shane Buchanan who time and time again destroyed the visitors. Ref Paul Duddy.
Tags: