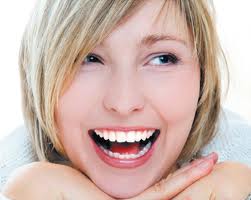 The beauty market is saturated with teeth whitening products promising a lot but not always delivering.
I advise a visit to your dentist for a professional clean and polish and advice before using any whitening agents, products or treatments.
Here are some products and services road-tested by Donegal Daily:
MEGAWHITE
This is an express (30 mins) zero peroxide laser teeth whitening treatment. It has been claimed that it can achieve up to 12 shades in just one visit. It usually costs €100 but was on special offer for €75 when I had the treatment. To be fair, when the assistant looked at my teeth, she advised that it may not work quite as efficiently because of their particular colouring. She said the best results are from heavily stained teeth, such as those of a smoker and she asked if I still wanted to go ahead with the treatment.
Afterwards, it did feel like a very refreshing clean but there wasn't really any discernible difference to my teeth colouring. I was advised that another treatment might help.
I think I'll save my money for a professional scale and polish at the dentist.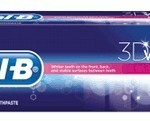 Oral-B 3D White Brilliance Toothpaste 75ml
I have seen a noticeable difference to my teeth after using this for three weeks. They are definitely whiter than when I started using the product. It's widely available in pharmacies and supermarkets throughout the county. Cara Pharmacy have it on offer online at €2.00, Tesco Letterkenny at €3.26 (valid until May 7th).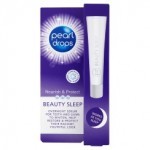 Pearl Drops Beauty Sleep overnight serum – 20ml
This claims to be the first beauty serum for teeth and gums that works while you sleep, helping to whiten your teeth and nourish gums, protecting them from the negative effects of time. It comes in a lipgloss-style tube and you only use a tiny amount. It tastes like tooth paste. Over a couple of weeks, I did see an improvement. I would buy this product again. Price varied from €4.14 to €4.50.
Verdict: Overall the best product that worked for me was the Oral-B 3D White Brilliance toothpaste. It's available in pharmacies and supermarkets across the county.
******************
TESTED: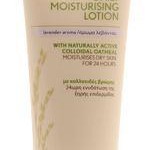 Fast Beauty Fix: Aveeno Daily Moisturising Lotion
A perfect moisturising cream to combat dry skin. I've been using this product for just a week and it has made a huge difference to my legs. It has a delicate lavender aroma and feels super luxurious.
It's on sale at McFadden's Pharmacy, Letterkenny at €3.65. The same product is also for sale at Cara Pharmacy, Donegal Town for €3.42.
*****************
GIVEAWAY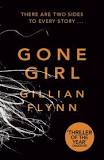 Donegal Daily has a copy of Gone Girl by American author Gillian Flynn to give away this week to one lucky reader.
It's a psychological thriller about the toxic relationship between a husband and wife and the consequences of not really knowing your partner. It has spent more than three months at the top of the New York Times bestseller list and is currently number five on Amazon UK's bestsellers.
Perfect holiday reading!
Just send an email with your name, contact phone number and where you're from in Donegal to lifestyle@donegaldaily.com before noon on Friday to be in with a chance to win. (Editor's decision is final; usual rules apply).
Good luck!
Tags: