Joe McHugh TD has confirmed the Government's decision to extend the Fodder Importation Transport Scheme for an additional two weeks, and to double the Imported Transport Subsidy to €2 million.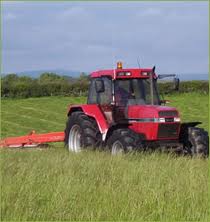 Speaking yesterday in Letterkenny, Deputy McHugh said it is a difficult time for farmers.
But the Fine Gael TD said Minister Simon Coveney is very aware of these difficulties.
"This is a difficult time for farmers in Donegal and throughout the country. Minister for Agriculture, Food & Marine Simon Coveney TD and the Government are acutely conscious of the challenges that farmers face in sourcing and providing fodder to stock, and of the difficulties with growth and ground conditions. This is a matter of ongoing discussion within the Fine Gael Parliamentary Party.
"Today Minister Coveney has extended the Fodder Importation Transport Scheme for an additional two weeks, and he has doubled the Imported Transport Subsidy to two million euro."
Tags: