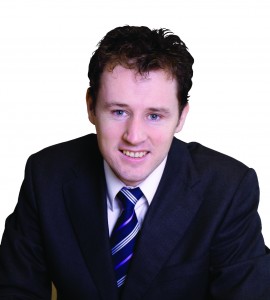 Donegal families are facing an extremely difficult autumn as education costs soar and the Back to School Allowance is cut, according to Fianna Fáil's Education Spokesperson Charlie McConalogue.
The Donegal Deputy said many low-income families will suddenly be hit by the €50 cut in the Back to School Allowance this summer, while the latest inflation figures show a 5% increase in education costs over the past year.
"It has slipped many people's minds that the government slashed the Back to School Allowance in the Budget, and that the cuts will kick in this summer," explained Deputy McConalogue.
"The allowance is being cut by €50 per child for the new school year. It means the payment for children over the age of 12 will reduce from €250 to €200 this summer, while the payment for children between 4 and 11 will go down from €150 to €100.
"The lead into the new school year is always an extremely difficult time financially for families. This year, low income families face another blow as the significant cuts to the Back to School Allowance kicks in. The allowance has always been a life-line for struggling families as they grapple with big bills for uniforms, sports gear, school books, stationery and other essential school equipment. There is no doubt that such a huge reduction in the allowance will come as a major blow to these families.
"All of this comes at the same time as a spike in the overall cost of sending children to school and college. The latest inflation figures show costs in the education sector are up by approximately 5% since April last year. Parents are being expected to pay more for less, as frontline education services are being cut.
"I am meeting families in Donegal every single day who feel they just can't afford more bills, more increases in basic household costs and more cuts in supports for families. They are squeezed beyond capacity as it is. Young middle and low income families feel they are being hit from every angle at the moment and they just can't take any more cuts," Deputy McConalogue said.