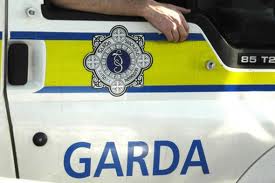 GARDAI in rural parts of County Donegal are having to cut back on patrols – despite this being at the heart of Alan Shatter's new 'visible policing' policy.
And it's all because of a 'crazy' new 'efficient' system for fixing Garda patrol cars.
Gardai stationed around the county can no longer take their vehicles in to local garages to get minor repairs.
Donegal Daily can reveal that in one case recently a Garda car which needed new wiper blades had to be put on the back of a breakdown truck and towed more than 40kms to Letterkenny to get those wiper blades replaced.
That's because Gardai are banned from replacing such items themselves and they are banned from using local garages who would have traditional carried out such minor repairs, often without a fee involved.
Officers are also forbidden to drive cars with even minor defects on health and safety grounds.
There have been several similar incidents.
In one case a station was left without a patrol car for almost three days because a repair which could have been carried out locally was instead also transferred to Letterkenny.
Rank and file Gardai in Donegal say this is 'typical' of some policies which might work well in Dublin, but do not suit large rural counties.
"It's a case of the Government putting in measures which they think will save money and end up costing a great deal more," one Garda told Donegal Daily.
"Colleagues across the county are frustrated by yet another policy which affects the ability to do our jobs.
"And this is one policy that is also costing the State more money. It's supposed to be efficient but it's not – it's just crazy."
https://twitter.com/DonegalDaily
Tags: