Finn Valley Councillor Patrick McGowan said pressure must be put on Government to extend the Fodder Transport Scheme for the North-West where growth is much slower than rest of the country.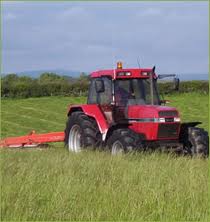 "Farmers in Donegal and the North-West continue to struggle with the fodder crisis, which is still causing huge distress," he said.
He added Minister Coveney needs to visit Donegal and see for himself and to extend the fodder transport scheme for a further two weeks at least, which should be reviewed on a weekly basis after that.
"Under the exceptional circumstances being experienced by farmers, the Minister needs to come up with a package of aid for farmers, unfortunately there is more unsettled weather forecast for next week.
"We need to see more direction and leadership from the Minister on this.
"The fodder crisis is not over and there now needs to be more forward planning for next year because there will be long term consequences following this present crises and there is every chance we could have a similar crisis in 2014," said Cllr Mc Gowan.
Tags: