Dunfanaghy Ladies Golf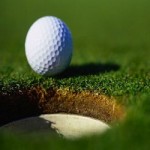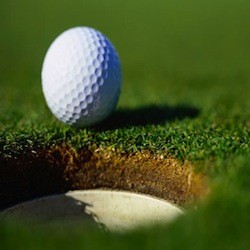 It was another very busy week for the lady golfers in Dunfanaghy. On Monday, the intermediate team, captained by Joan Cowan and Barbara Eakin, met Letterkenny in the second round of the Private Home Care competition, having beaten Portsalon. Unfortunately, the Dunfanaghy ladies did not exploit home advantage and the blustery conditions and only gained two half matches. With the return leg arranged for Thursday, the team needed to find form as they had a major battle to fight. However, the Letterkenny ladies proved too strong and put up a sterling performance to go through to the next round. We wish them well!
On Tuesday, the lady members played for the Clarence Perpetual Shield in the monthly stroke competition. The low handicappers took centre stage. In form and with a new driver that only hits the ball straight, Maggie Foy (10) posted a nett 70, closely followed by 71 from Amy Chambers (5).
Towards the end of the week, Dunfanaghy Mixed Foursomes Team, under the leadership of Lady Captain, Heather Hamilton and John Chambers met All Ireland Champions 2012 Rosapenna at North West Golf Club. It was a very intense and dramatic event as each team had two matches. The fourth pairing of Keith Lapsley and Cheryl Chambers, were three holes down with three to play. After winning the next two holes, all attention turned to the 18th. Unfortunately, Dunfanaghy's luck had run out and Rosapenna won the hole to go through to the next round. Thanks to all the players, supporters and team captains for their commitment. Good luck to Rosapenna.
At the weekend, Dunfanaghy held their team classic. A couple of ladies featured in the prizes, namely Una Diver, won nearest the pin and Margaret McKee took longest drive. On Sunday, Hickey, Clarke and Langan sponsored a ladies and gents competition. The course was looking well and the weather conditions were perfect for some high scoring as Daphne Tease proved.
1st. Daphne Tease (30) 43pts
2nd. Maggie Foy (10). 41pts
Gross. Kerry Eakin (6). 28 gross pts
3rd. Mary Mc Colgan (19). 38 pts
1st 9. Heather Hamilton (17). 18pts
2nd 9. Gerarda Arnold (24). 17pts
Visitor. Grace O'Neill (15). 22pts
CSS 37pts
This week the ladies teams are on tour again! The Maire O'Donnell, led by Mary Lafferty will meet Redcastle away. The Miele team, captained by Maggie Foy will take on Letterkenny at home and away. Good luck to all the players.
Other dates for the diary include ladies Stableford open on Tuesday 4th, Past Captains, Friday 7th, and members
Tags: