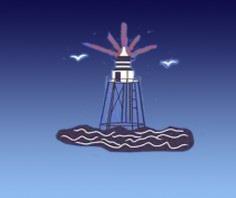 LOTTO RESULTS
The winning Lotto numbers for Monday 3rd June were 5, 10, 15, and 22. There was no jackpot winner this week and the runner-up prize of €50 went to James B Kelly, Urris. Next week's jackpot will be €2,900. Thank you for your continued support.
CONGRATULATIONS – WINNING STREAK CONTINUES
This was another excellent week on the playing field for Moville GAA club; it began on Bank Holiday Monday with the Senior Men winning their second game in three days. The U14 girls defeated Urris on Thursday night in their first game of the season. The U14 boys won the All county semi-final on Saturday evening and the Senior men made it three wins in a week, defeating Convoy to set up a winner takes all deciding game in the Championship.
MEMBERSHIP
Membership is still open and forms are on the website. Children's membership is €5, students €10, adults €20 and family €30. We would ask anyone thinking of taking out membership or renewing their membership to consider supporting the club lotto by taking out the €100 membership which includes lotto for a year. Please contact Bridget Harkin, Seamus Bovaird or any other club member.
GOLF CLASSIC
This year's golf classic will take place on Saturday 22nd of June in Greencastle Golf Club. We would ask all members to please support the classic and teams of non-members are more than welcome. There is a time-sheet in operation and you should phone the golf course on (074) 93 81013 to book your spot. There will be €2500 worth of magnificent prizes on offer.
CUL CAMPS
Moville GAA's Cúl Camp dates are the 1st to the 5th of July. Kellogs this year are offering a promotion, when you register online with their unique code you get €5 off per child. The cost is €55 for the first child, €45 for the second, €40 for the third and any subsequent children. If you register online you must inform Margaret Mulhall of this. Last year's Cul Camp was very successful and we expect this year's to be even bigger and better.
YOUR CLUB NEEDS YOU
The club are seeking members to volunteer their time on a Monday night at Bingo to help out with the club Lotto. All help is greatly appreciated and the club would ideally like a panel of people who could help out by giving an hour of their time on a rotational basis. Also, anyone who could help out at home games by acting as umpire please contact any club member or just turn up on the night and volunteer.
UNDERAGE GAA
Under-age training has now resumed and will be running every Saturday. It is now compulsory by the GAA that all players under the age of 18 must wear a mouth-guard to training and matches. Well done to all the children who wore their mouth guards, these are guards available in the club at a cost of 3euro. Players of the week this week were U6: Jack Lee and Emma Jane Kelly U8: Bobby Kelly and Aishling Gillen
GAGA FOR GAA
This GAA themed group will continue on Saturdays from 10-11am. It has been extremely successful to date and the club will keep everyone informed as to future dates and times through the website, Facebook page and in the club notes. Big thanks to all who attended.
MISCELLANEOUS CLUB NOTES
The monthly meeting will take place this Tuesday (11th June) at 9pm, all members are welcome to attend.
Ulster Semi Final venue and ticket details should be available later this week, please keep an eye on the club's facebook page and website for details. We would request that all managers please advice or book through Mary to ensure no doubling up.
Carrick Field will be closed from 8th July for the remainder of the season for the new pitch, managers are asked to book the astro pitch through Mary Mc Dermott.
New club merchandise will be available to purchase shortly, please see the facebook page and website for details of this.
If anyone has any information or photographs that they would like included in the notes, the club website (www.movillegaa.ie) or the club facebook page feel free to e-mail it to Ryan Monagle at the following e-mail address: pro.moville.donegal@gaa.ie
Senior team vs Convoy – Junior A Championship
Another Saturday evening game and again the conditions were close to perfect. Strong sunshine and a slight cooling breeze with the Convoy pitch, the envy of every club, looking like a snooker table. This game was to be a very close encounter and the Home team seemed to be on top of things in the first half. Pointe for Moville came from Danny Murphy, Malachy McDermott (2), Oran McDermott (2) and Seamus Hegarty. Convoy nabbed a goal from an unusual defensive mistake by Moville on the 28th minute to leave the half time score: Conmhaigh 1-06 Bun an Phobail 0-06. The Moville men were on a two match winning streak and needed to make it three in a row today to force a play-off and remain in the Championship having been beaten by Convoy in Carrick field in May.
Ciaran Diver got the second half scoring started with a point in the 4th minute with Convoy pointing on the 5th and 9th minutes. There then followed a period of good passing football involving Seamus Hegarty and Nigel McMonagle and finishing with Danny Murphy putting the ball in the back of the Convoy net. Nigel McMonagle got a point on the 12th minute to level the score. Convoy got three more points without reply to leave three points in it with seven minutes to play. Moville rallied though and four points came from the boots of Nigel McMonagle, John McGeady and Ciaran Moore. Moville were one ahead with a minute to go, and they rode their luck in the dying seconds with Convoy hitting the underside of the crossbar but luckily Tom Houston cleared his lines. Final score Conmhaigh 1-11 Bun an Phobail 1-12. The play off will take place on Saturday 22nd June, venue and times are to be confirmed.
Moville U14 boys win County Semi Final
This all county semi final was contested on Saturday evening in Lifford in almost perfect playing conditions. Moville got the first score of the game when Dempsey Holwell pointed over the bar in the first minute. The Foylesiders struggles with the bounce of the ball on the pitch for the first quarter of the game as Naomh Bríd seemed to settle in more quickly into what would become a fifteen minute spell where they scored 1-06 without ant reply from the Moville boys. Kyle Harkin had other ideas though and within two minutes had raised the green flag twice beating the keeper low and to the keeper's left both times. Noamh Bríd pointed on the 19th minute before Holwell grabbed his first goal, followed in close proximity by points from Kyle Harkin and Patrick Faulkner. Naomh Bríd would get two more points before half time, however Depmsey Holwell grabbed a second goal, and James Farren raied the green flag again a minute later. Patrick Faulkner rounded up the scoring before the whistle with a point leaving the half time score Bun an Phobail 5-04 Naomh Bríd Ballintra 1-09.
Naomh Bríd had a dream start to the second half scoring 2 goals in the first 4 minutes to narrow the gap. Holwell and Cathal McLaughlin, who was having cracking game in midfield, got points for Moville as Naomh Bríd got their 4th goal of the match ten minutes into the second half, followed closely by a point to level the scoring. Kyle Harkin pointed again. Conor McDaid grabbed an 18th minute goal, and Harkin complete his hat-trick two minutes later, he followed this up with two further points on the 21st and 22nd minutes of the second half; Moville were nine points ahead with 5 minutes to go and should have been comfortable but would not score again in this match; the final 5 minutes were all about Naomh Bríd: they won and converted a penalty on the 25th minute; followed this up with two points and then a goal in injury time to leave the smallest possible margin of 1 point between the two teams. In the tense closing seconds the Moville boys managed to win the kick-out and hold possession until the referee blew up for full time. Final score: Bun an Phobail 7-10 Naomh Bríd Ballintra 6-12. Moville progress to the county final and details will be posted on Facebook and the club website.
U14 girls win Championship opener
Moville u-14 ladies opened their Championship account with a comprehensive win away to Urris tonight. Played in glorious sunshine, it was Urris who opened the brightest but failed to convert some early possession on to the scoreboard. Moville soon settled and the scores flowed from all angles. Under the guidance of Lynn Mc Guinness and Paul Mc Dermott, Moville played a fast running game, retaining possession and dominated throughout. It was noticeable that in front of either goalmouth, be it their own or their opponents, there was no catch and kick; they continually looked for the played in a better position. Early days and great win but this team has the ability to go a long way in this year's championship.
Tags: