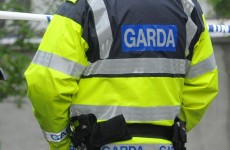 CRAZED boy racers caused a sleepless night for hundreds of residents living along the Donegal Rally route.
It's understood Gardai are investigating a number of incidents overnight in which rally fans took to the roads to drive at speed.
Donegal Daily has received reports of speeding boy racers on the Fanad peninsula into the early hours.
There were also reports of speeding cars in and around Ramelton.
Garda patrol cars were in the area overnight.
"It started just after 1am and went on around here until well after 4 o'clock," said one resident in Ballyare.
"I don't mind the rally at all; it's good for the local economy.
"But I absolutely despise the crazy little boy racers who think they can go out and drive in the same way in the middle of the night."
There were similar complaints in Fanad, with one resident in Portsalon claiming the speeding cars continued until dawn.
"It's the same every year," she said.
"I hate rally weekend. I get trapped into my house for the day and then at night we are afraid to go out because there are so many little idiots out showing off."
The rally continues today.
Tags: