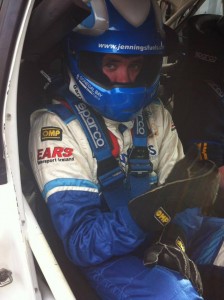 RALLY Driver Garry Jennings has been gracious in defeat at the Donegal rally after a three minute time penalty cost him the title.
The team of Sam Moffett and James O'Reilly took the championship after after a time penalty on front runners Jennings and Neil Doherty.
"It was a tough pill to swallow but just had to take my oil and move on," said Jennings..
"I'd like to thank all my sponsors and supporters for getting behind myself and Neil over the weekend.
"I'm sorry if I've disappointed any of my supporters…me & Neil give it our best to take time back but we just ran out off tar.
"What a powerful weekend's rallying and fair play to Donegal motor club for a super event."
He also had words for the winner.
"Congratulations to Sam what a great achievement from a great young driver and I'm sure there's more to come from Sam," said Garry.
Tags: