Donegal County Council has confirmed that allegations against three county councillors have now been sent to investigators at the Standards in Public Office.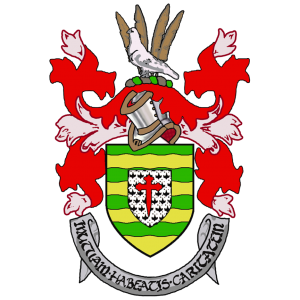 The allegations, which were received anonymously, relate to claims made for conferences and other events between 2006 and 2009.
The council has confirmed the allegations relate to councillors David Alcorn, Dessie Larkin and Padraig O'Dochartaigh.
It is understood that up to 24 allegations have been sent to Donegal County Council.
All these allegations are being examined with a view to further examination – possibly by SIPO.
A statement from the council to Donegal Daily revealed "In January of this year, the Ethics Registrar of the Council, in accordance with his duties under section 174(7) of the Local Government Act, 2001, brought to the Mayor and County Manager's attention possible contraventions of Part 15 of the said Act by Councillors David Alcorn, Padraig O'Dochartaigh, and Dessie Larkin.
"The matters related to certain expense claims made for travelling and subsistence by the Councillors concerned in respect of attendances at conferences/other events in the years 2006 to 2009. After detailed consideration of the matter, the Mayor (at the time) and County Manager jointly concluded that the matters should be referred to the Standards in Public Office Commission.
"This position was confirmed in writing to all relevant parties on Friday 21st June, 2013. It would be inappropriate now to comment further, pending the outcome of the Commission's deliberations on the matter."
Some councillors believe the allegations are malicious.
County manager Seamus Neely and former mayor Frank McBrearty sent details of three of the allegations to the Standards In Public Office Commission (SIPO).
"These cases were received on Monday and they will be examined before any decision on a full-scale investigation takes place," a SIPO spokesman said.
Donegal County Council's director of services Liam Ward, who is also the council's ethics registrar, carried out an initial investigation into the claims.
Many of the anonymous allegations were signed "Taxpayers of Donegal and Ratepayers of Donegal."
SIPO has already initiated a full inquiry into expenses allegations made against former county councillor and sitting Fianna Fail senator Brian O Domhnaill.
The Gortahork senator denies all the allegations and has been granted permission in the High Court to seek a Judicial Review of SIPO's decision to investigate the claims against him.
One sitting councillor, Terence Slowey, was expelled from Fine Gael two years ago when SIPO found he had made one erroneous claim for expenses.
He apologised for what he said was a "genuine mistake" and now sits as an independent.
Donegal County Council said all those named in the correspondence had been informed of the contents of the letters written about them.
It's understood Mr Ward will examine the remaining 19 claims before deciding whether or not to pass them to his county manager Mr Neely and new council mayor Ian McGarvey.
It will then be decided whether or not to pass the allegations to SIPO or dismiss them.
Tags: