Schools across Donegal will still be hit with special needs cuts from September after Fine Gael and Labour defeated a Dáil motion, tabled by Donegal Deputy Charlie McConalogue, calling for the cap on Special Needs Assistants (SNAs) to be lifted.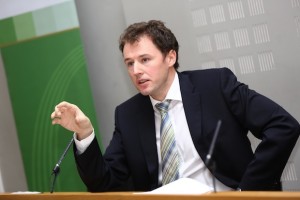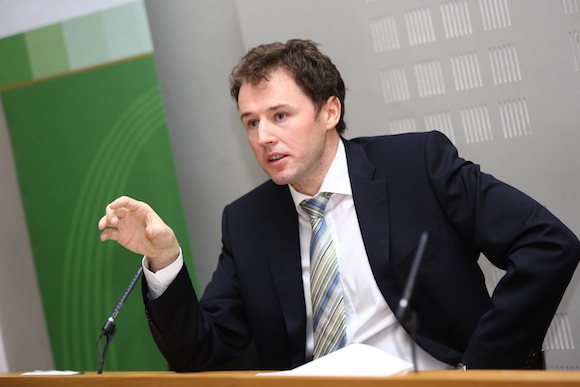 It means that despite the government's u-turn on cuts to resource teaching hours, a 10% reduction in SNA supports will still go ahead in September, he says.
Hundreds of children with disabilities across Donegal will be affected.
Deputy McConalogue, who is Fianna Fáil's Education Spokesperson, explained, "It is deeply disappointing that local government representatives here Donegal are standing by this reduction in SNA supports in our local schools.
"The Fianna Fáil Dáil motion called on the government to lift the cap on SNAs immediately so that no child with disabilities has to suffer a reduction in support next school term. Fine Gael and Labour refused to accept this and are proceeding with an effective 10% reduction in SNAs from September.
"The government made an inexcusable mistake by signing off on a 12% cut in resource teaching hours. It has now been forced into a u-turn on this mistake, which of course comes as a big relief to parents and teachers. However, this was only a partial u-turn. The Education Minister Ruairí Quinn is still persisting with undermining Special Needs Assistant supports. It's estimated that 22,000 children with disabilities will be directly affected, including hundreds of children in Co Donegal."
Deputy McConalogue has called on the government to protect frontline education services in the upcoming Budget.
"Now the Minister is talking about an increase in mainstream class sizes to cover up his mistakes on special needs cuts. But he cannot fix one mistake with another. The government faces choices in the upcoming Budget – it can do the right thing and chose to protect frontline education. Undermining our education system by increasing class sizes, reducing special needs supports and forcing the closures of small local schools is not the answer to this country's economic difficulties. Such cuts are extremely short-sighted and will be far more damaging in the long run," the Donegal Deputy said.
Tags: