A group from LYIT has travelled to India with Habitat for Humanity to build homes for those less well off than ourselves.
Those who arrived in India are lecturer Mary Dunnion, lecturer Dr Kevin O'Brien and students Tony Mc Gilloway, Shaun Gallagher, Elaine Coleman, Siobhan Carty, Niamh Fleming and Fiona Sammon. All the students travelling are part of the nursing degree programme at LYIT.
Tony McGilloway is sending regular letters from India on their work. Here's his latest despatch:
Hi all,
Monday, all team members were back fighting fit after a weekend of recovery in which all of us watched the most amazing lightening storms that any of us had ever seen.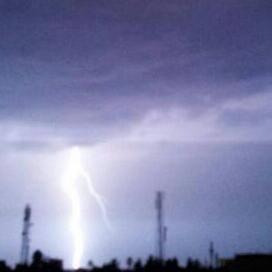 We returned to the village full of energy which was just as well as we had another roof to pour, this time all the mixing was done by hand as was the pouring. Unlike the last roof there were only eight of us from Habitat plus the masons and family members of the house owners working as we are now the only team left on site.
At the end of the day we had our task accomplished and the family seemed delighted to be another step closer to getting into the house. We had had a team meeting and we were concerned that we may not have been achieving all that we hoped for but if today was anything to go by we took another large step forward.
Tuesday for the LYIT team this week in India saw temperatures of 42ᵒC. The hard work continued with the building of the compound wall of the house and the digging of foundations for the entrance to the house. Preparations were also made for the delivery of more bricks to the site. We are really beginning to see the fruits of our efforts and the home owner is so thankful for our help and support. One of the ladies in the village made tea for the team which arrived in a metal jug and poured into metal cups made with their own tea and freshly boiled milk from the family cow. You can't beat the cup of tea even in such heat! We are so humbled with the effort everyone is making to ensure we are safe, happy and having a great experience during these special days in India.
Tony, Shaun and Mary,
Pondicherry, India.
Tags: