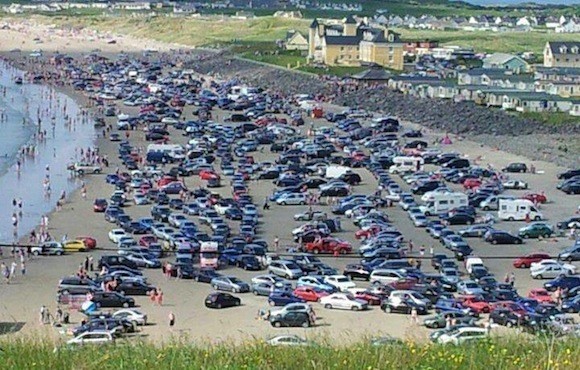 GARDAI and council officials say they will work this weekend to prevent a repeat of the shocking scenes at one of Donegal's most popular beaches as forecasters predict a week of sunshine ahead.
BBC Northern Ireland forecasters say drizzle and cloud will delay the arrival of hot weather until late Saturday and into Sunday in Donegal, whilst the rest of the country will get the better of the weather..
However the hot weather, when it does arrive, will continue right through next week with temperatures of around 22C for the North West. Forecasters had predicted a warm spell for last weekend, but a series of low fronts from the Atlantic wrecked hopes of good start to the summer.
It's understood Gardai and council officials have drawn up plans to prevent a repeat of the scenes in Rossnowlagh three weeks ago when hundreds of cars caused gridlock on the popular beach.
The number of vehicles allowed on to the beach this weekend will be restricted by gardai. Council officials will also work to prevent a repeat of the littering which occurred in June.
Tags: