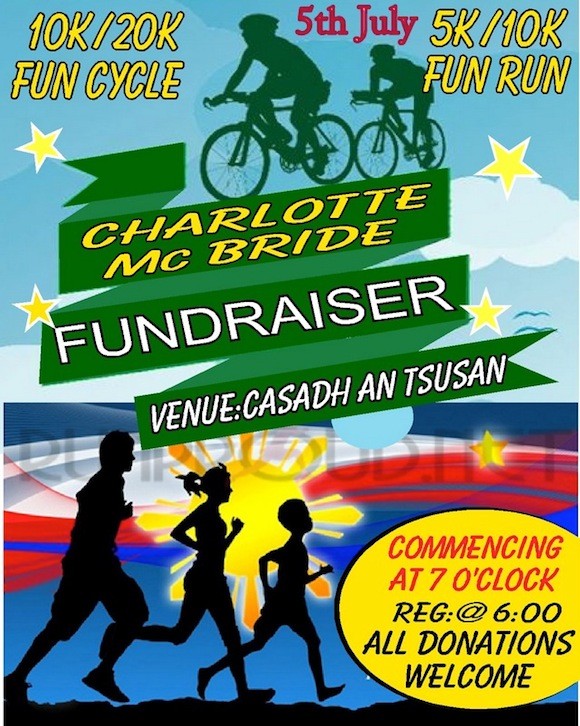 THE Rosses community is coming together again this evening with a fundraiser for local woman Charlotte McBride.
Charlotte still remains ill in Beaumont Hospital but the prayers of her community and wider Donegal community are with her and her family.
This evening at Casadh An tSugan there will be a 5k/10k Fun Run/Walk and a 10k/20k Cycle/ Reg. @ 6.00
Cycle starts at 7.00 with Runners, Walker, Joggers, starting at 7.15pm. All Donations Welcome
On your return there will be refreshments, nibbles and raffles galore…
Including one to win this football – signed by Bradford soccer star Carl McHugh.
Tags: