THESE were the "disgraceful" scenes left behind on one of County Donegal's best known beaches after a day of warm weather.
Donegal Daily reader Gemma McCausland said she didn't want to go on "an anti-teenager rant" but felt the behaviour of those responsible for the mess shamed Donegal.
"As the weather has been fabulous, my friend and myself went for a walk on Rathmullan beach, a typically busy and family orientated beach area," she said.
"As we were walking we noticed a group of teens, around 15 of them, in a group chilling out and relaxing on the beach.
"We continued walking along the coast and on our way back we noticed the area where the teens had been…….as you see from the photos the mess left was nothing short of disgraceful.
"There were plastic bottles, chip shop cartons and wrappers and glass alcohol bottles thrown randomly across the sand. Now this isn't a rant about disrespectful teens-its a rant about being basically disrespectful to own coast and to the people we share them with.
"Having lived down the country for a number of years, I'm so proud when people comment about how they think Donegal is such a beautiful county,and since I often feel we're the forgotten county to Dublin when it comes to resources (train services, road upkeep, etc).
"I would hate to see us lose our tourism due to laziness and disrespect," she added.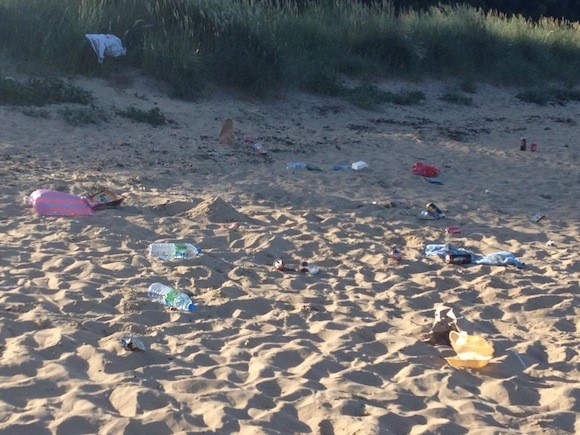 Tags: