A man placed his jacket over the handbag of two ladies in a Buncrana pub before bringing the bag to the toilet and emptying their contents.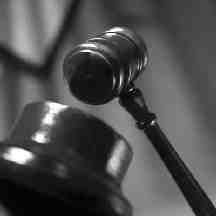 Peter Little was with friends at the Drift Inn when he robbed the handbag containing €50 and two mobile phones.
The women noticed the bag was missing and accused Little and other men whose company they had fallen in with.
He went out the front door.
When Gardai were called, they searched the toilets and found the bag in the cistern.
Little, 45, from Deerpark in Tallaght, Dublin later admitted the offence.
Buncrana District Court was told he was up visiting friends and had drank a bottle of vodka and half a bottle of Southern Comfort before the incident.
Solicitor Ciaran McLaughlin said his client was a former heroin addict from Dublin who had managed to stay off drugs for ten years.
He said he had no explanation for what had happened other than h was drunk.
When apprehended by Gardai, Little had €38 on him.
He was shunned by his friends in Donegal after the incident and when his family in Dublin learned about it they also shunned him and he had to move out of his house.
Little told Judge Paul Kelly that he was sorry for what he had done and had apologised to the two women he had robbed.
Judge Kelly fined Little €200 and €20 was handed to the court to replace the shortfall of money owed to one of the women he robbed.
Tags: