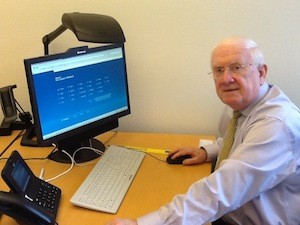 PAT The Cope Gallagher has demanded more resources for Gardai after a raid on the home of an elderly couple.
"I condemn outright the dastardly attack on James and Elsie Wilkie, Kilross. I have known the Wilkies for over 30 years and together with Cllr Patrick McGowan, I spent time with them over the weekend," said Mr Gallagher.
"While they were not injured, this was no credit to the intruders as they would have caused injuries had the Wilkies confronted these spineless people; however they were of course traumatised and will take some time to recover."
The MEP said: "The family were high in their praise of the Gardai, who responded quickly after the alert was raised, as did their friends and neighbours. I call on the Minister for Justice and Garda Authorities Nationally to immediately provide Donegal with additional resources and personnel to deal with the recent spate of robberies and attacks on our elderly.
"The safety of our Senior Citizens is paramount and they should be allowed to enjoy their retirement in peace without fear of such attacks. I have been assured by the Garda Authorities in Donegal that every effort is being made to apprehend those responsible for this cowardly act. I appeal to those responsible to at least arrange to return the items of sentimental value that cannot be replaced."
Tags: