A Donegal chiropractor climbed through the window of his ex-girlfriend's home, dragged her up the stairs and then assaulted her.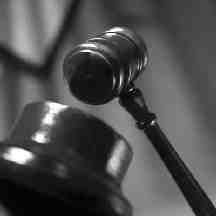 Kevin Ginty, 46, from Letterkenny, is to be sentenced for the assault next week.
Helen McEvily, 33, was at home after a night out when Ginty climbed in through her sitting room window.
She managed to leave the house and call the gardaí.
Sergeant Martin Finnan revealed the victim was making her way to a neighbour's house and was on the phone again to local gardaí when the line went dead.
Ginty then wrapped his arm around her neck and dragged her back into the house.
He put the woman at the bottom of the stairs and struck her head off the bottom step before dragging her up to her bedroom.
The gardaí called her phone again but Ginty took it, impersonated a woman's voice and told officers the victim was at a disco.
The Irish Independent reports that Sgt Finnan said Ginty then left the house and she called the gardaí again. When officers arrived at Ms McEvily's home, Ginty drove up to the house and was arrested for drink driving.
Ms McEvily was left with bruising to her inner arm, upper and lower back and buttocks. There were also abrasions on her breast and chest area and scratches to her left ankle and sole of her left foot.
Ginty of St Columbas Terrace, Letterkenny, pleaded guilty to burglary and assault at the woman's home on April 4, 2010. He has one previous minor conviction as well as the drink driving offence at the woman's home.
Ms McEvily read her victim impact report in which she stated that a part of her did not survive that night.
"I am not the same mother, I am not the same sister," she said, adding that she has had to attend counselling. She said she has trouble sleeping at night and feels paranoid about any noise or movements.
Ms McEvily said everything in her life now revolves around the fact that she was attacked.
"I can barely remember what it is to have a normal life. It is easier to accept how my life is now rather than continuing to fight to try and get back to a person that no longer exists," the woman continued.
She said she has since moved house and has installed personal alarms in her new home.
"This has incident has prevented me moving on with my life, to me I am no longer living, I survive," Ms McEvily said.
Sgt Finnan agreed with Gerard Clarke SC, defending that Ms McEvily took out a restraining order on Ginty to prevent him from going near her home or workplace and from contacting her in anyway.
He accepted that Ginty has "operated under this restriction" and that his client is "under no illusion" that their relationship is over and he is no longer welcome in her house.
Sgt Finnan accepted that the Ginty and Ms McEvily had been in an "on and off" sexual relationship since October 2007 and had sex two days before he broke into her home.
He further accepted that Ms McEvily told another prosecuting garda, Detective Garda Martin Mannion, that when Ginty brought her into her bedroom, he lay down on the bed beside her, she screamed for help and he left.
Mr Clarke told Mr Justice Paul Carney that his client came from a highly respected and well regarded family in Letterkenny.
Mr Justice Carney remanded Ginty in custody and adjourned the case to next Monday for sentence.
Ms McEvily sent Ginty a text message the following day and told him that she had called her sister the previous night and she had heard everything he had said to her.
She went to a house party that night and got a taxi back to her home at 2.30am. She was about to go to bed when Ginty climbed in through the sitting room.
Tags: