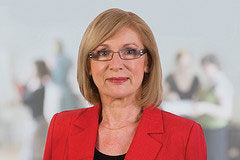 The Government is preparing to form a second inquiry into alleged irregular planning decisions in County Donegal.
Local government minister Jan O'Sullivan confirmed a new inquiry team would be appointed in the coming weeks.
Some of the original inquiry's findings were overturned by the High Court last month in an action brought by a former planner.
Minister O'Sullivan said the new review cannot be carried out by any of the people involved in the original report.
"I cannot use the process and the people put on the panel by [former Minister] Gormley," she explained.
"Apparently for fair procedure, we have to start a new process because of the time that has elapsed in between.
"That's the advice I have been given."
She said she expects the process to begin in the autumn.
* For legal reasons, comments are closed on this story
Tags: