A court has heard that a man may be 'addicted' to sexual abuse.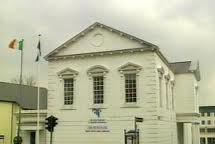 The young man, who cannot be named, appeared at Letterkenny Circuit Court facing 25 charges of sexual assault.
The alleged incidents, which happened between 2007 and 2011, relate to both males and females.
The court heard how some of the incidents happened in a bedroom and also a living room.
Defence counsel, Desmond Murphy SC, sought a clinical psychiatrist report for his client as the offences were "of the most serious kind".
He also said there may be some form of addiction in relation to the incidents and the man may also be needed to be assessed by a psychologist.
The accused, who cannot be named for legal reasons, pleaded guilty in court to all 25 charges.
The court heard Gardai had concerns the man was still frequenting a day centre while on bail that was also used by some of his victims.
Judge John O'Hagan ordered he not attend the centre until his sentence hearing in October.
He granted the order for the man to get treatment from a clinical psychiatrist and possibly a psychologist if required.
Tags: