Donegal County Council has announced new water restrictions for the Glenties Electoral area.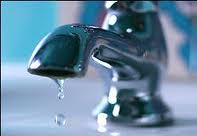 The latest cut-offs come on the back of existing water restrictions in the Stranorlar Electoral Area which came into place last week.
In the Greencastle/Moville area in Inishowen, the prolonged dry spell and the increase in the number of visitors to the area has substantially reduced the water supply in the area.
The Council is asking the public to conserve water by not using hosepipes on gardens, paddling pools or car washing in the Greencastle and Moville areas.
The water restrictions in the Stranorlar and Glenties electoral areas are necessary to ensure that there is sufficient water in the reservoirs throughout the county and during this dry spell we would ask all members of the public to be particularly vigilant in conserving water.
The following water restrictions are now in place:
Glenties Electoral Area
The areas supplied from the following reservoir will be turned off from from 11pm on the 18th July to 7am on the 19th July
Brinaleck Reservoir – affecting the following areas: Ardnaeoin,Upper Carrick, Upper Glassagh, Corveen, Meenalough, and Knockfola
Stranorlar Electoral Area
From 11.30pm to 6.00am reservoir/distribution mains will be switched off at
· Lifford Reservoir – serving Lifford Town/ Coneyburrow and Roughan Road areas
· Distribution Main – from Rossgier junction/ Porthall to Swilly Burn area including Newrow/ Tironeil area
· Distribution Main – from Letterkenny Road (N14) Cavan Hill junction/ Glencash/ Drumleen/ Creaghadoos/ Gillystown area including Drumearn.
From 10.00pm to 7.00am reservoir/distribution mains will be switched off at:
· Tievebrack Reservoir – above Castlefin/ Castlederg Road/Bellalt/Meenlogher.
· Gleneely Reservoir – above Crossroads and Knock/ Kinlitter, Lismullaghduff,Sallywood area
· Ballynacor Reservoir – within the Edenamoghil/ Monellan/ Ballinman areas
Donegal County Council would like to thank the public for their co-operation and for their continuing efforts to conserve water.
For further information and updates follow us on Twitter @donegalcouncil or on our Facebook page.
Tags: