The family of a man who took his own life on the third anniversary of his son's death says he was abandoned by the health service.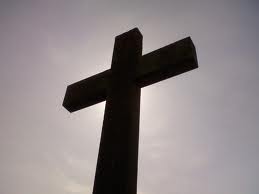 John McLaughlin's family say he never got over the tragic death of his son Mark who was one of eight people killed in Inishowen in Ireland's worst-ever road smash.
Mark, 21, died along with six of his close friends following the horrific road smash at Glasmullen in Clonmany on July 11th, 2010.
Last week his 46 year old father John, from Ballinahone in Fahan, was found dead in a a shed at his home after taking his own life.
He leaves behind his devastated wife Roma and the couple's only other child Damian, 20.
Mark's sister Tina Breslin told Donegal Daily her family are devastated by John's passing.
She revealed how John had tried to take his own life before and had been in hospital for psychiatric help.
He was admitted to Letterkenny General Hospital last Monday week with chest pains.
However while in hospital he began to feel depressed coming up to his son's anniversary.
Tina said John sought psychiatric help but was told it would be two weeks until he could be seen.
"He was a crying out victim for help. He tried to take his own life before and we told the nurses to keep an eye on him.
"We were especially concerned about last Thursday because it was his son's anniversary.
"I am not blaming the hospital but he should have seen someone before he came home. He was crying out for help and had a history of psychiatric problems but he got no help. He was abandoned when he needed help the most.
"There should be something in place that can help these people if they are looking for help," she said.
Tina also revealed that another brother Pat, 52, also took his own life just five days before Mark died in the crash three years ago.
"The family history is there and that is something that should have been listened to.
"John had problems before Mark was killed but his death only made things worse for him.
"We are devastated and we just don't know what we are going to do now," she said.
Tags: