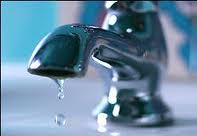 RAIN is on the way to Donegal this week – according to the forecasters – but Donegal County Council is urging people to restrict their water usage due to dwindling stocks in our reservoirs.
The council is urging the public to use only what is needed and to conserve their use of water to essential purposes only for the duration of the current dry spell.
Water restrictions in the Stranorlar Electoral Area are set to continue with water supplies being restricted again tonight from the Brinaleck reservoir in the Glenties Electoral Area.
The Council is continuing it's appeal to conserve water in the Greencastle and Moville area in Inishowen and this is due to the prolonged dry spell and the increase in the number of visitors to the area resulting in a substantial reduction in the water supply in the area.
The Council is asking the public not to use hosepipes on gardens, paddling pools or car washing in the Greencastle and Moville areas.
The following water restrictions are now in place:
Glenties Electoral Area
The areas supplied from the following reservoir will be turned off from from 11pm on the 22nd July to 7am on the 23rd July
Brinaleck Reservoir – affecting the following areas: Ardnaeoin,Upper Carrick, Upper Glassagh, Corveen, Meenalough, and Knockfola
Stranorlar Electoral Area
From 11.30pm to 6.00am reservoir/distribution mains will be switched off at
· Lifford Reservoir – serving Lifford Town/ Coneyburrow and Roughan Road areas
· Distribution Main – from Rossgier junction/ Porthall to Swilly Burn area including Newrow/ Tironeil area
· Distribution Main – from Letterkenny Road (N14) Cavan Hill junction/ Glencash/ Drumleen/ Creaghadoos/ Gillystown area including Drumearn.
From 10.00pm to 7.00am reservoir/distribution mains will be switched off at:
· Tievebrack Reservoir – above Castlefin/ Castlederg Road/Bellalt/Meenlogher.
· Gleneely Reservoir – above Crossroads and Knock/ Kinlitter, Lismullaghduff,Sallywood area
· Ballynacor Reservoir – within the Edenamoghil/ Monellan/ Ballinman areas
Donegal County Council would like to thank the public for their co-operation and for their continuing efforts to conserve water.
For further information and updates follow the council on Twitter @donegalcouncil, on their Facebook page or visit www.donegalcoco.ie – or donegaldaily.com