A sunny and successful open week ended last Sunday with a single stableford comp sponsored by Donegal Sports, won by Shaun Duffy with three shots to spare over the rest of the field. 2nd place went to Shaun Sweeney and gross was won by Noel Fisher.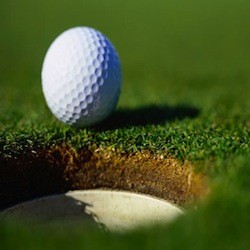 Eight days earlier, the week began on Saturday with a 4 BBB sponsored by Terence Ponsonby, which was won by Paddy Lynch & Patsy Gallagher, followed closely in 2nd place by Brendan Gallagher & Pat McNulty.
Sunday's single s/ford sponsored by LK Bikes & Toys was won by Thomas Merritt, 2nd place was Denis Friel and gross went to Paddy Sheridan, and Monday's 3 Ball Scramble sponsored by Charlie Coughlan, Landscape by Design, was won by Noel Fisher, Paul Murray & Paddy Lynch, and in 2nd was the team of Chuck McTaggart, Dave Hughes & Patsy Gallagher. Tuesdays single stroke was won by Shaun Duffy, with Denis Friel in second and the gross going to Brendan Gallagher.
Thursday's 3 Ball scramble was won by Shaun Duffy, Martin Duffy & Noel Kernan, with 2nd placed team of Chuck McTaggart,Noel Fisher & Paddy Lynch, while the winners of Friday's 3 Ball rumble, sponsored by McCormicks Chemist, Milford, was the team of Sean Sweeney, Thomas Merritt & Noel Kernan, and in 2nd place was Shaun Duffy,Martin Duffy & Kevin Toland. Saturday's open single comp was sponsored by Millenium Construction, and was won by Paddy Lynch, with Noel Kernan taking second spot a point back, and the gross going to Damian Gallagher.
Visitors prize on the day went to Chuck McTaggart, with Orla Gallagher taking the top ladies prize. Last but not least prize went to Paddy Lynch for Golfer of the Week, and the committee would like to thank all sponsors, including Fusion Hairdressers and Kernan's, both of Ramelton,and all members and visitors for a mediteranean style week of fun and sun at Otway !
Tags: