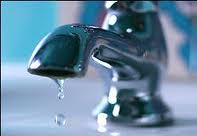 WATER has been cut off from some homes in the Foxhills estate in Letterkenny.
It's thought the cut is linked to a decision by Electric Ireland to cut off power to a pumping station.
Residents have refused to pay the bills issued by the supplier after the developer went bust.
Sinn Fein councillor Gerry McMonagle said he was talking to the council today to get water supplies restored to homes.
Tags: