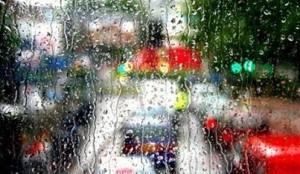 PARTS of Donegal will get pounded with up to 40mm of rain this afternoon and into the evening as Met Eireann issued an Orange Weather Alert for the county.
Power cuts and satellite TV outages are accompanying the heavy downpours which come after an earlier warning about slippery roads.
Met Eireann's rainfall warning is in effect until midnight tonight, with the north and east of the county getting the worst of the downpours. The south of the county will escape the worst of the weather.
It said it had issued an ORANGE level weather warnings is for weather conditions which have the capacity to impact significantly on people in the affected areas.
The issue of an Orange level weather warning implies that all recipients in the affected areas should prepare themselves in an appropriate way for the anticipated conditions.
Below is the full warning from Met Eireann:
Rainfall Warning for Cavan, Monaghan, Donegal, Dublin, Longford, Louth, Westmeath and Meath
Very heavy, thundery showers in the areas of Ulster and North Leinster (including Dublin) will continue this afternoon and evening bringing rainfall amounts in excess of 30mm in a six hour period.
Issued:Thursday 25 July 2013 13:00
Valid:Thursday 25 July 2013 13:00 to Thursday 25 July 2013 23:59
Tags: