Donegal County Council is to investigate the potential environmental impacts of Derry's Maydown plant on Donegal.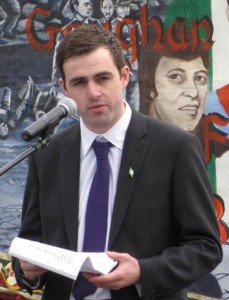 Inishowen Sinn Féin councillor Jack Murray has welcomed agreement from the local authority that it will investigate any potential impacts the proposed gasification plant will have on the environment in Donegal.
The council agreed to investigate that matter after an emergency motion was moved by Cllr Murray at the full sitting on Donegal County Council.
Cllr Murray said "I recently expressed concern after receiving written confirmation that Alex Attwood, the then Minister for Environment in the north, felt there was no need to consult with any organisation in Donegal before planning to build a massive gasification plant in Maydown – just a few kilometres away from Inishowen.
"I raised my concerns with the county manager and then submitted an emergency motion to the county council, asking for an investigation into any potential impacts that this plant could have on the environment here.
"Many residents in Inishowen are deeply concerned that pollution arising from the plant will travel downwind and pollute the air here.
"It is important that we assess all potential risks associated with this massive development and move to address them immediately.
"The people of Donegal should have our say into any development which will affect our communities. I will work to ensure that we do."
Tags: