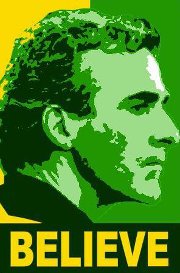 JIM McGuinness has named his team for this Sunday's clash with Mayo.
Despite speculation Mark McHugh has not been named in the starting line-up though Ryan McHugh has.
However it is possible that Jim will change the starting team before throw-in.
Neil Gallagher is again named in midfield with Rory Kavanagh.
Meanwhile Donegal clubs were issued with tickets for the match this evening.
1.Paul Durcan
2.Paddy McGrath
3.Neil McGee
4.Éamonn McGee
5.Frank McGlynn
6.Karl Lacey
7.Anthony Thompson
8.Neil Gallagher
9.Rory Kavanagh
10.Ryan Bradley
11.Ryan McHugh
12.David Walsh
13.Patrick McBrearty
14.Michael Murphy
15.Colm McFadden
Tags: