There has been a surge in the payment of non-domestic water charges in the last month following an intensive campaign kick-started by Donegal County Council.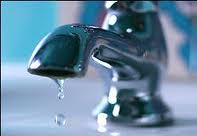 Garry Martin, Director of Finance & Emergency has thanked all the customers who have paid the charge or who are engaging with the council to pay it.
He said "In early July, Donegal County Council issued approximately 3,000 arrears reminder letters to non-domestic water users throughout the County.
"Customers were advised to respond by the 31st July 2013 otherwise the Council would have no option but to commence proceedings to recover the debt and recommence the restriction and/or disconnection of the supply if it is not being paid for.
"The Council is delighted with the surge in payment following the recent issue of arrears letters and we would like to thank all customers who have responded positively to these reminders".
This campaign has been led out through the Councils recently established Income Collection Unit which has been tasked with collecting income that the Council is owed from a range of charges including the NPPR charge, Commercial Rates and Non-Domestic Water Charges.
The Council will now be initiating proceedings against those customers who have not responded or made any meaningful attempt to address the arrears on their account and this will include imposing water restrictions and disconnections.
Mr. Martin added "This action is not taken lightly. However, we are now left with little option but to proceed with imposing these restrictions or disconnections.
"In tandem with this approach accounts will be referred for legal action or to an external debt collection agency".
To avoid any of these actions, the Council appeals to all users of a non-domestic water supply to ensure that all outstanding bills are paid immediately. For more information contact the Council on 074 9153900.
Tags: