TG4 are filming a brand new historical road show called 'Seoidini Staire' and you could be part of it.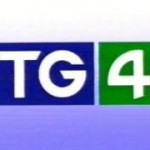 We are holding a one day exhibition that will be open to the public on Thursday 15th August from 5pm to 8pm at Ionad Naomh Padráig, Gweedore, Donegal.
This is an event for the whole family, and we would like to invite everyone to come down and get a unique insight into the history of their area through the objects that have been donated and discover any surprises that we have unearthed.
Also, if you have any objects that you think would be of interest to the museum, we would love to display them for the day so bring them along.
If you'd like to be involved please call Proinsias or Claire on 004428 9042 7646 or email clairesmall@waddellmedia.com or proinsias@waddellmedia.com
Tags: