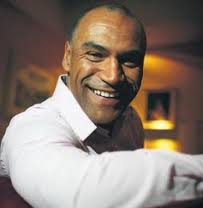 A DONEGAL artist is suing the makers of the hit RTE TV series 'Love/Hate' claiming a breach of copyright.
The Dublin gangland crime drama has featured three of Kevin Sharkey's works during the first two series of the drama.
The paintings could be seen hanging in the luxury apartment of crime boss John Boy, played by Aidan Gillen.
They were also on view as several characters were filmed taking drugs for the series.
Sharkey's solicitor Joseph O'Malley confirmed that artist Kevin has filed for damages against Octagon Films and RTE with the High Court.
Mr O'Malley said the legal action related to an alleged "infringement of copyright and a consequential claim for damages."
"I love what I have seen of 'Love/Hate' so far and my decision to pursue the producers is purely a legal matter," said Sharkey who has complained that his art is being used in the series.
"Having my work portrayed as liked by a dangerous killer and drug addict is the problem. It might seem cool to the lads in Ballymun, but they don't buy my paintings."
Tags: