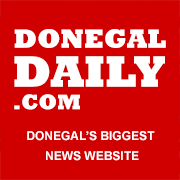 COAST Guard staff have rescued a family cut off by the tide on a Donegal beach.
The adult and three children were stranded at Boyeeghter Bay on the Rosguill peninsula in an area known locally as the Murder Hole.
The emergency services responded to a partial '999' call – when the adult's phone coverage was cut off.
Mulroy Coast Guard despatched a boat to the area and found the family at the beach but the rescuers were unable to land their vessel because of poor weather conditions.
A Coast Guard spokesman said the Mulroy Coast Guard Cliff Unit were called out and had to winch all four people up the cliff to safety.
"Thankfully no-one was hurt in the incident," said a Coast Guard spokesman.
"The Mulroy Cliff Unit carried out the operation with great effect."
The family were left shaken but were otherwise well.
Tags: