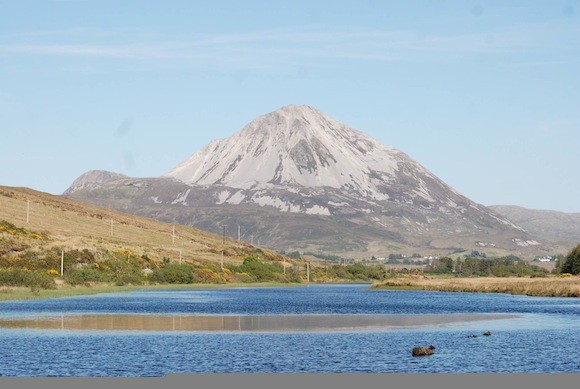 THE number of people from the rest of the Republic visiting Donegal during July increased by a massive 800%, a survey has found.
The website ebookers.ie said the number of visitors coming to the real Ireland up here was TEN TIMES greater than the average increase.
The number of Irish tourists in the county was twice that of the nearest other county – Wicklow.
Jen Quinlan from bookers.ie said: "The unprecedented hot weather we have experienced so far this summer has meant we have seen a strong increase in the number of bookings for Ireland.
"Oversees bookings are remaining steady, but the heatwave has caused an increase in domestic bookings that is great to see."
Failte Ireland spokeswoman Louise Tolerton welcomed the figures.
She said: "This is great news and supports what we have be hearing from the industry over the last two months. We have had a great summer so far and the good weather has definitely given a boost to the tourism sector with a spike in Irish people holidaying here.
"Irish holidaymakers are very weather dependent and traditionally will book their breaks at the last minute.
"This year with the good weather there's been a rush to traditional Irish holiday spots. The soaring temperatures will surely impact on the tourism sector's performance for 2013, along with the boost from The Gathering.
"Ireland is a great place to holiday and our Discover Ireland home holiday campaign has been working well over recent years to encourage more people to enjoy what is on their doorstep.
"With a few more weeks left of the traditional summer break, there is still time to take advantage of what is here in Ireland."
Tags: