Donegal County Museum is holding a number of events as part of this years National Heritage week.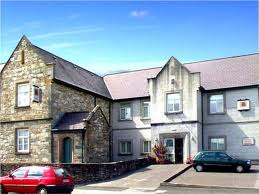 On Monday 19th August in assocation with the Gallery of Photography, Temple Bar, Dublin , Donegal County Museum is hosting a talk and a Demonstration as part of the Family Album of Ireland Project.
Family album photographs can show us how past generations lived and worked in a way that official records don't always capture. Our family photographs often give fascinating insights into our private and public histories.
1pm History of Photography in Ireland
A talk on the history of photography which will include a look at photographs from the collection of Sean Sexton, a leading collector of vintage Irish photography and an outline of the Family Ablum of Ireland archive project.
Booking is required as numbers are limited T 074 9124613
2.00pm Demonstration
The Gallery of Photography will demonstrate how you can scan and share your photographs with friends and family.
Booking is required as numbers are limited T 074 9124613
On Thursday 22nd August at 7.30pm, Ciaran F Mac Laughlin, a Buncrana based Solicitor presents a talk titled Marbhu An Mhartin – A 'Mass' Murder in which he will discuss the legal aspects of the 1889 "Land War" trial of Fr McFadden and some of his parishioners following the killing of District Inspector Martin in Derrybeg, Gweedore, Co. Donegal.
This talk is in association with The Glass Album exhibition which tells the story of Derry photographer James Glass who took a unique series of photographs of the Gweedore and Cloughaneely areas in the late nineteenth century.
James Glass was commissioned by the Defence in the trial of Fr McFadden and some of his parishioners, to take a series of photographs depicting the scene of the killing. This was the first use of photographs as evidence in an Irish or British criminal court case.
Also on display is the R J Welch Collection, an exhibition of the photographic works of the Strabane native (1856 -1939). He was one of the greatest photographers on this island and as a mark of his abilities was granted a Royal Warrant by Queen Victoria.
He was the official photographer to Harland & Wolff and captured enduring images of the construction of the White Star Line ships: Olympic, Titanic and Britannic. This exhibition on loan from Strabane District Council allows you to marvel at the scale of these massive ships as well as exploring the landscape of County Donegal and the west of Ireland.
All events are free. Donegal County Museum is open:
Monday-Friday 10am-4.30pm
Saturday 1-4.30pm
T 074 9124613 E museum@donegalcoco.ie
Tags: