A woman had to jump out of the way of a speeding car after it was stolen from outside a shop as its owner paid for groceries.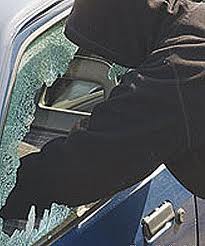 The terrifying incident happened outside Georgie Sweeney's garage on the Ramelton Road in Letterkenny on Friday.
One thief, who had been watching the woman, jumped into the red Citreon Saxo car just seconds after she got out of it.
An eagle-eyed local motorist tried to block in the car thief but he was forced to pull out of the way as the car thief tried to ram him.
Another woman had to jump out of the way of the stolen car as the driver picked up an accomplice across the forecourt.
The two thieves made their getaway in the Northern Ireland registered car in the direction of the Ballyraine roundabout.
Gardai are now viewing CCTV footage of the incident.
Donegal Daily understands the culprits are local men.
One eye-witness said the thieves showed no regard for the safety of shoppers or pedestrians.
"They really could have injured or killed someone the way they were driving.
"They just didn't care. It was lucky there was no children in the area or there could have been mayhem," said the man.
Tags: