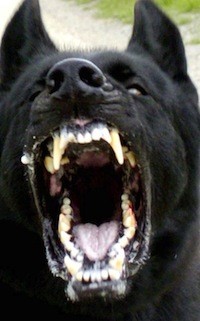 GARDAI have launched an investigation after TWO more tourists were attacked and bitten by dogs in attacks at Malin Head, Donegal Daily can reveal.
It brings to four the known number of incidents involving foreign visitors to the area in the past three weeks.
A Spanish tourist had to be taken to hospital earlier this week after suffering horrific bite injuries.
Now the Coast Guard at Malin Head has confirmed that two Italian tourists ran to their station for help after also being attacked.
It follows an incident three weeks ago in which Belgian tourist arrived in Malin town seeking help.
He had horrendous leg injuries after being mauled.
The Italian tourist attack happened at the Malin Head cliffs, which is popular with both Irish and foreign tourists.
"In the latest incident two Italian tourists sought the help of staff at the Malin Head Coast Guard station and they were taken to be given medical attention," said a Coast Guard spokesman.
"This is the second incident of this kind following an attack on a Spanish tourist by a dog. Gardai are investigating both incidents."
Tags: