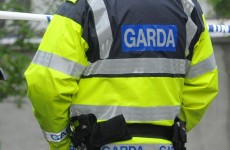 A local politician has called for Defence Forces support for over-stretched Donegal Gardaí.
The county is so understaffed that whole areas are left with just two guards on duty at night.
Donegal Daily revealed yesterday how Letterkenny – population 18,000 – had just two officers available for patrols on several nights recently.
We have also learned since then that policing in Ballybofey is 'at breaking point' with so few gardaí available deal with the number of incidents reported to the main station there.
County Councillor Patrick McGowan says the army should be trained up to provide back-up with there aren't enough guards available.
"I believe the role of the Army could be widened to include backing up the Gardaí in certain circumstances," he told Donegal Daily.
"This should follow proper training for dealing in a civilian situation. Most of our Gardaí are not armed either and that's another reason the Army to be used.
"I think they should be trained and placed on standby so they can be brought in when needed," he added.
Tags: